Japanese Language School Shinjuku Gyoen Gakuin Dormitory Information
● Chyu-Kou Green Haiz

(One room shared by four)

● New Lawreru

(One room shared by two)
● Dorm Pic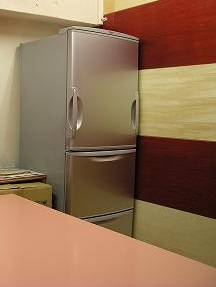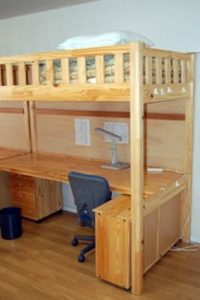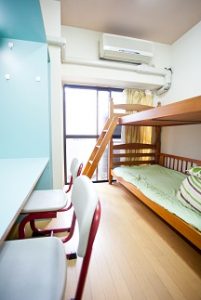 Address
Shinjuku, Shinjuku-ku, Tokyo-to
Access
3 – 8 min. walk from Shinjuku Gyoen Gakuin.
Rent
for long term students
April, 2014
Enrollment Fee : 21,000JPY
Deposit : 50,000JPY
Monthly Dormitory Fee : 45,000JPY
(Dormitory Fee incl. management fee and all utility charges)Total Cost when enrolling dorm =
Enrollment Fee + Deposit + Monthly Dormitory Fee
Room Furnishings
internet connection, air conditioning, fridge, microwave, washing machine, drying machine, etc
※For those interested in living in our school dormitory, please cotact us for availability.
If there is vacancy, we will send you the dormitory application forms.
※We have single room for one. Please ask us in detail.
※There are another regulation for short term students. Please ask us in detail.
---
Dormitory With Meals
There are many convenient facilities in TOHJIN DORMITORY's. Students don't need to prepare facilities by yourself. Available at any time.
The more information please see TOHJIN DORMITORY, KYORITU DORMITORY .