Preparatory Course
Preparatory Course : This course is designed for those wishing to enter a Japanese university , graduate school or vocational colleges. The students in this course will develop their Japaneses skills needed for academic study. Our school offers interview preparation as well as personal consultations regarding higher education in Japan.
Admissions 4 times per year : January, April, July and October.
Preparatory Course Qualification
1. Applicants must have completed at least 12 years of education or equivalent.
2. Applicants must have sufficient financial resources to support their study and stay in Japan.
3. Applicants must be thought to be in to observe the Japan's regulations and abide by Japan's law.
Application Process for school admission
STEP1
Submit application documents ( You can download from here. )and pay registration fee after screening
STEP2
Final review by the Ministry of Justice Immigration Bureau
STEP3
Certificate of Eligibility for Resident Status is issued to School by the Ministry of Justice Immigration Bureau
STEP4
Passport approved by the Japanese Government
STEP5
Payment of school fees and expenses for school office
STEP6
Permission for School Entrance and certificate of Eligibility for Resident Status are provided to applicants or substitutes
STEP7
Application for a visa at Japanese Embassy or Consulate outside Japan
STEP8
Visa issued(Timing depends on location)
Admission to Shinjuku Gyoen Gakuin Japanese Language School
Preparatory Course Application Period
Preparatory Course Fees
(1st Jan,2020-)
1. Tuition & Fees (tax inculuded)

(1) At the time of entrance into a schoolApplicants have to pay Registration Fee 20,000JPY when they submit application form.
We do not refund the registration fee when applicants cancel the application.
All tuition and fees on this page is subject to change.
In principle, 12 months tuition and fees are required to pay in advance before admission.
Following admission, students will need to pay the rest of tuition and fees by one month before the start of the course.
(2) After entrance into a school
Please pay by bank transfer.
2. Payment Method
Your application processing fee as well as any fees must be paid in Japanese Yen.
You will need to pay your fees in full at least 30 days before the start of your course.
Note your registration number and your name correctely when you pay by bank transfer.
Pay for transfer fee by yourself when you make a remittance.
When making payment by bank transfer it is essential that you send us the receipt or proof of transfer by email.
Mail : shinjuku@gyoen.co.jp.
Our bank details are shown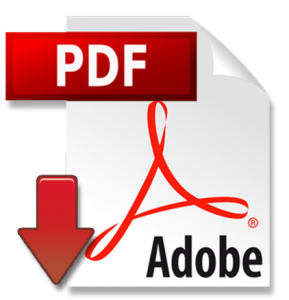 here.

3. Health Insurance
Although medical services in Japan has high quality, there may be any kind of emergency where you must pay very expensive medical treatment fees if you don't enroll any health insurance. Students are required to join the national health insurance program and personal accident insurance for pre-college students. National health insurance premium may vary according to the area you live in, but is approximately 1,000JPY per month. Personal accident insurance for pre-college students premium are written in tution and fees.
4. Refund Policy
In principle, we do not refund the tuition and fees after the payment except for in the case below. Refund is valid for one year from the date of delivery.
1, We does not refund the registration fee if the Immigration Bureau does not issue a Certificate of Eligibility.
2, We obeys our school regulations if an applicant is not permitted to enroll our school. The refund process also follows our school regulations.
5. Others expenses
Pay for transfer fee by yourself when you make a remittance.



Preparatory Course Time Tables
Five Days per week (Monday – Friday)
Morning Class: 9:00~12:30
Afternoon Class: 1:20~ 4:50
Career Guidance:12:35~1:15
45min×4period/1day