Student Voices Uzbekistan
11/30/2018-Less than a minute read
Name (Romaji) / Nationality
Tursunov Daler / Uzbekistan
---
Please tell me where to go to school.
Chuo Art Academy / Chubijetsusenmongakkou
---
What do you think you passed?
I think it was because the teachers at the technical school were kind. / Hamma mualimlar mehribon va Yahashi Savollar Berdi!
---
What do you think is important for taking the exam?
N3 was better / suhbatlash va suhbatdan yahshi utish!
---
How do you study Japanese at home?
I was studying in a Russian textbook / Tushlikdan so'ng uyda 1- soat dars qilmoq
---
How long do you think you should study Japanese before coming to Japan? Why?
I think you should study for about a year. I came to Japan very hard because I only studied for two months. At first, it was hard to tell what I was thinking. / Yaponyada kelishdan oldin 1-yil to'liq o'qish kerak!
Do you enjoy living in Japan? What is fun?
It's really fun. It is fun to be able to have a conversation with Japanese people that I meet for the first time using Japanese. / Qiziqarli narsa shuki yaponlarbil suhbatlash va ularning aqli o'sish!
Is Japanese life hard? When do you find it hard?
I don't think it's that hard. / Ha Yaponyani turmushtarziva qiyindroq deb o'ylayman!
Shinjuku Gyoen Gakuin What kind of school is Japanese language school?
The teachers are kind and I think it is a wonderful school. He scolds bad things for bad things and praise good things. / Manga bu maktab maqul va rostan ham gap yo'q! Va mualimlarga katta rahmat Shukur!
Please tell us your future dreams.
My dream is to go to a college where I can study sports after graduating from a technical school and become a sports trainer. / Yaponyada o'qib oliy ma'lumotchi va Katta Konpanyada Generalno Derektir bo'lmoqchi !!!!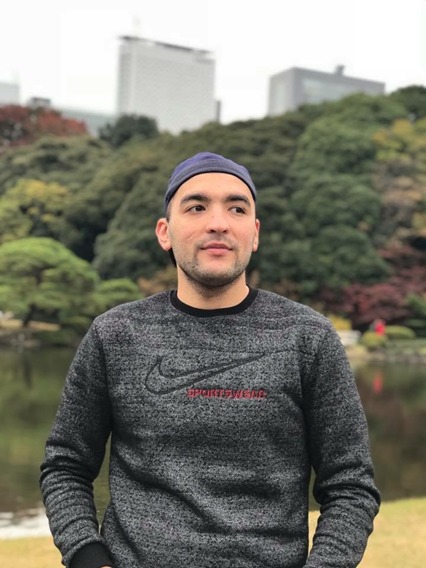 tags:
Japanese Language School
,
School life
,
Student voice
,
Shinjuku Gyoen
,
Japanese-language school